More 20mph zones in Bath and North East Somerset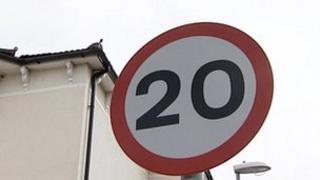 Plans to reduce speed limits on smaller roads in the Bath and North East Somerset area are being rolled out to three more locations.
The council has begun a £500,000 project to reduce speeds in the district and has already implemented zones in Southdown in Bath.
Now the Walcot and Lansdown wards, and part of Lambridge, are being suggested.
Residents are being given the chance to comment on the proposals, which are aimed at improving road safety.
A consultation exercise will run until 14 January 14 and the council plans to distribute leaflets to every household in the proposed restriction area.
More information can be found on the Bath and North East Somerset Council website.