Somerset parents' mental health help extended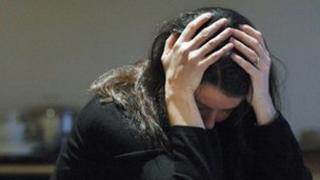 Parents in Somerset who care for children with mental health needs will get support from dedicated staff for another two years.
Somerset County Council has decided to extend the funding for two carers assessment workers.
Funding was due to end in January but the council has now decided to extend the roles for another two years.
One parent said she "feels completely elated and utterly, utterly relieved" that it had been extended.
Many of the parents have depression and anxiety as a result of looking after their children who have conditions such as Asperger syndrome, autism and depression.
They have been helped by two mental health workers who were funded by the council as part of a three-year trial that was due to end early in December.
The workers were set to be replaced with Compass Disability, a universal carers' support service which was to help both parents and children. The carers were not specifically going to be trained in mental health.
'Enormous need'
Kate (not her real name), the mother of a teenage boy who was suicidal and self-harming, said she was "absolutely devastated" when she heard the service was under threat.
Now, after learning that the service had been extend, she said she felt relieved, not for herself, but for "all the other carers out there and for the assessment workers who have been held on tenterhooks for a very long time."
She added: "I think the council realised there's an enormous need for this service. I think it took them slightly aback, but they've done the right thing."
In a statement, the council said the service would continue until a full review of services for carers of people with mental health problems had been completed.
"The review will only be carried out once we are satisfied that other new services - the Compass Carers service and the four new Child and Adolescent Mental Health Service (CAMHS) support workers posts created by NHS Somerset - are fully established.
"We will give carers the chance to get involved in this review and will work to ensure that all the services available to them are fully complementary and provide the support they need."