West Somerset Council: Plan for 'skeleton council'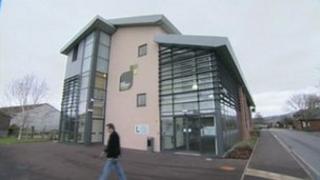 Jobs could be lost if a major restructure of West Somerset Council takes place, a meeting has decided.
The meeting was held after a government report found the council was losing £100,000 a year and was not viable.
The authority may now be reduced to a skeleton body where services are commissioned from nearby councils.
Council leader Tim Taylor said: "West Somerset Council does not have enough finance to fund what it is doing at present, there have to be savings."
Those attending the meeting included local government minister Brandon Lewis, leaders and chief executives of Somerset County, Sedgemoor District and Taunton Deane Borough councils.
Sedgemoor District Council has said its "primary concern" is that the restructure will not cause extra costs to its taxpayers.
Leader of Sedgemoor District Council Duncan McGinty said: "There is no way we can fund services in other local authority areas - that is not even legal.
"We need to seek the reassurance of our neighbours that there would be no cross-subsidy in that way."
Councillors at West Somerset must agree on the plan before it can go forward.
The issue is set to be debated in a full council meeting on Wednesday.