Somerset County Council pays £20,000 Tesco planning fee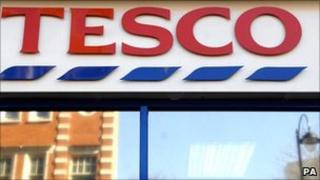 Somerset County Council has admitted paying £20,000 towards a Tesco planning application fee for a supermarket.
The decision has been criticised by a district councillor Brian Smedley, who has said the sum has come from public funds at a time of severe cutbacks.
The supermarket giant wants to build a new store on the former Splash site in Bridgwater, but the plans have not yet been released for public consultation.
If the land is sold to Tesco, the county council stands to raise £4m.
The site called Northgate is jointly owned by the county council and Sedgemoor District Council.
The issue of the £20,000 payment was raised by Labour councillor Brian Smedley, although initially it was not clear which council paid the money.
It later emerged the county council paid the sum rather than the district council.
Mr Smedley said: "We're glad that Sedgemoor has admitted this.
"But the payment for this has come out of public funds at at a time when the county council is making millions of pounds of cutbacks.
"Tesco are a multi-billion company and other people are not getting the same treatment when they put in their planning applications."
Mr Smedley has also claimed that the Tesco development at Northgate does not have any local support.
Tesco said its consultation run earlier in the year showed of the 215 people questioned, 134 supported the plans.
'Long-term benefits'
A spokesman for Somerset County Council (SCC) said the county and district councils were working together to "share costs of dealing with this extensive planning application from Tesco in Bridgwater".
He added: "Sedgemoor District Council (SDC) as the planning authority will carry out the majority of the work assessing this application, and SCC has paid the district council £20,000 in recognition of this.
"If SCC had looked to sell its share of the site independently, it would have incurred a similar cost and therefore it is a sensible recognition of the costs involved."
A spokesman for Tesco said: "The application fee has been agreed in discussion with the council, who are part owners of the land.
"We look forward to bringing this application to committee and believe our proposals offer significant long-term benefits to the local area and to local people."