Anger at plan for McDonald's in Farrington Gurney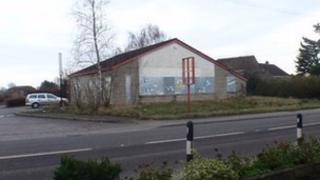 Residents in Farrington Gurney in Somerset are protesting against plans to open a 24-hour McDonald's restaurant in the village.
The local authority refused permission in August for the fast food chain to convert the former site of Little Chef on Bristol Road over traffic concerns.
McDonald's appealed against the ruling and a final decision is due in January.
A campaign group is urging residents to file objections to Bath and North East Somerset Council (BANES).
Campaigners have also posted leaflets around the village and launched a petition against the proposal.
Group member Margaret Heffernan described Farrington Gurney as a "perfect English village" and said approving the plans would "wreck the rural nature" of the area.
Mrs Heffernan said: "The site they want to take over is also one minute from our local primary school, which does not welcome fast food in its children's lives."
She said the empty site would be better used for housing or for a service the village lacks, like a nursery school or a post office.
A McDonald's spokesman said the company wanted to reassure residents that the firm's main priority is to be a "good neighbour" and it is happy to "work closely" with any member of the community who has concerns about the plans.
He added that a new restaurant would provide 65 new full-time and part-time jobs for local people.
BANES planning committee is to make a decision on the appeal application on 7 January.