Nether Stowey holds first remembrance at war memorial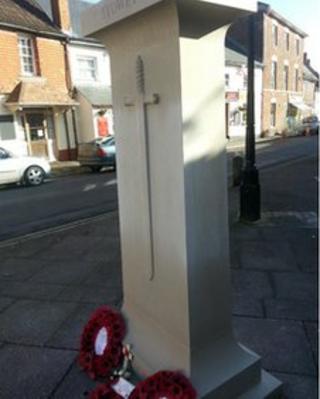 Residents in a Somerset village have held their first remembrance service at a new memorial statue.
The inscription on the 7ft (2m) structure pays tribute to the service personnel from both Nether Stowey and Over Stowey villages who have died.
The memorial, which was unveiled earlier this year, also honours those who are currently serving.
Gerry Wright, who helped to organise the memorial, thanked local people for design ideas and funds.
She said they asked local stonemasons, schoolchildren and villagers to choose the memorial's design and inscription.