Eavis cuts turf for Wells Cathedral School music hall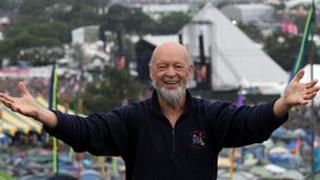 Glastonbury Festival founder, Michael Eavis, will cut the turf on a new multi-million pound music rehearsal and recital hall at a school in Somerset.
The £9.3m venue will be built over the next 18-months at Wells Cathedral School.
Facilities include a 380-seater concert hall which will be used by pupils and local community groups.
The independent school, which is over 1,100 years old, is one of only four specialist music schools in the UK.
John Williams, deputy director of music, said the core of the new facility would have a "big impact" on the students' education.
The building works, which start in earnest in the new year, should be completed in the Spring of 2014.
Building an 'asset'
"We know we're building an asset for Wells, for Somerset, for the south west region and beyond," said Mark Coote from the Wells Cathedral School Foundation.
"The community benefit deriving from this facility, we hope, will be considerable.
"We do an awful lot of outreach in the community already - this will allow us, if you like, to do 'inreach'.
"[To] bring people on to the site and use the facility throughout the year, even when the school isn't in term time."
Mr Coote told the BBC funding for the project had come from the government, charitable trusts and foundations, former pupils and current parents.
Michael Eavis is a former Wells Cathedral school pupil.