Monica Cooke death: Coroner records narrative verdict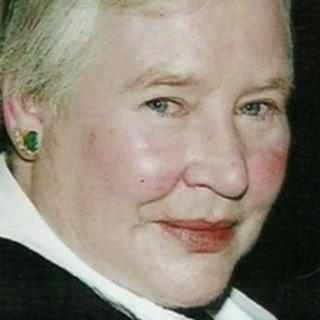 A retired magistrate from Somerset with multiple sclerosis starved herself to death, an inquest has been told.
Monica Cooke, 74, from Cheddar, decided to stop eating after Wiltshire man Tony Nicklinson lost his case to change the law on assisted dying.
The inquest heard how she told her husband, David, of her decision to stop eating on 30 August. She died eight days later.
A narrative verdict was recorded by West Somerset coroner Michael Rose.
He said while he did not "support or condone her decision"... "it was a matter for Parliament to make legislation".
'When she chose'
He added: "No-one who heard her story could fail to be moved."
Speaking after the inquest, Mr Cooke said the time and manner of Mr Nicklinson's last few days gave her the courage to put her long-declared intention into action.
"She said she wished to intervene and end her life when she chose," he said.
Mr Nicklinson, 58, who had locked-in syndrome, died from pneumonia after refusing food in August.
He was paralysed from the neck down after a stroke in 2005.
Mr Nicklinson had failed in his bid to have the High Court change the law on assisted suicide and murder in England and Wales.
His legal team argued the current murder law would have infringed his right to respect for his private life as part of the European Convention on Human Rights.