Musgrove Hospital staff blamed for residents' parking problems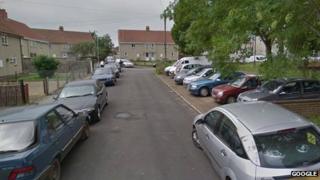 Staff at Musgrove Hospital in Taunton have been blamed for causing parking congestion for people living nearby.
Residents in Belgrave Road, Musgrove Road and Belmington Road claim workers regularly block access to their driveways and block pavements.
A hospital spokesman said not all of its 4,000 staff could be guaranteed a parking space on site.
However the hospital is supporting a proposal to introduce residents-only parking, the spokesman added.
Other complaints have been made about recycling lorries not being able to drive down roads, and police have been called to move cars.
A petition calling for a residents' parking scheme to be set up has been signed by more than 100 people.
Hospital representatives have met with councillors to discuss the residents' concerns.
Stephen Walford from Somerset County Council said resident parking zones were "only put in when they are actually going to solve the problem".
He added that the council was in the process of prioritising the introduction of new parking zones across the county.