Ansford rail bridge works consultation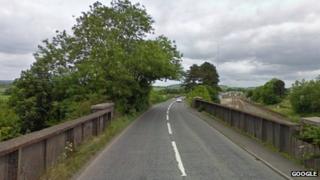 A public consultation has begun over the proposed closure of the A371 Ansford Bridge in Somerset.
Network Rail, which is carrying out the repairs to the bridge, has written to 500 households asking them to share any concerns they may have.
Repairs were originally going to begin in September but after a public meeting complaining about the lack of notice, these plans were postponed.
The roadworks are now expected to be carried out in the New Year.
The letter, signed by Robin Basu, Network Rail's community relations manager, apologises for the lack of notice and consultation.
It also said: "We are proposing to carry out the works between Monday, 7 January 2013 and Friday, 31 May 2013; a full road closure will be in place for the first 19 weeks of this period.
"Our next steps will be to give an opportunity for people to share their concerns and also to provide suggestions on how the impact of the road closure can be minimised."
Once everyone's views are collated, a further two meetings will be held in October to help formulate mitigation measures.
The closure, near Castle Cary railway station, will mean drivers could face diversions of between seven and 18 miles.