Somerset County Council puts up care budget by £1.4m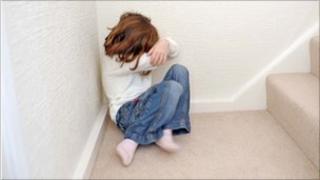 An extra £1.4m is set to be spent by Somerset County Council to improve the way children in care are looked after.
Action has been taken after Ofsted rated the council's safeguarding and children in care services as "adequate" after an inspection in June.
Most of the money will spent on 22 new social workers and 26 support staff to deal with the increasing workload.
The county council has said the money will come out of its contingency fund to spend on the department.
'Increasing effort'
Cabinet member, Frances Nicholson, said: "This investment is to protect the most vulnerable children in society.
"Extra staff will be a major part of this, it will allow for better planning, quicker reactions, more stable placements and quicker moves to permanency which is what they need."
Since last year, the number of cases the county council has dealt with has increased from 364 in May 2011 to 530 in September, a number which is continually rising.
As a result it has left social workers on the frontline under a lot more pressure to deal with the workload.
Although the adequate rating meant the department was meeting its legal requirements, the council wanted to improve its standards.
But two specific areas - how quickly children who are new to the care system are having their health needs assessed and the low number of care leavers that go into further education or employment were marked as inadequate.
The county council has said it resolved the health assessments issue through its partnership with the NHS straight after the Ofsted report.
"We have changed the system of monitoring educational work with children in care particularly in terms of the extra funding and how schools use the extra funding.
"In terms of apprenticeships, in terms of post-school terms, there is increasing effort looking for places within the county council itself for apprenticeships as well as encouraging other people in the private sector," added Ms Nicholson.
The extra money has been taken from the council's contingency fund.