Castle Cary A371 bridge closure plan postponed until January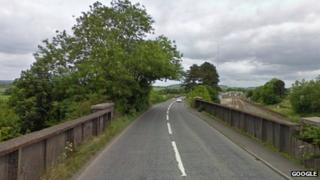 Plans to close a railway bridge over the A371 in south Somerset have been delayed until the new year.
Network Rail originally said Ansford Bridge, near Castle Cary railway station, would be closed between 10 September and 23 December for repairs.
It said the work would now take place between 7 January and 19 May 2013.
"We have postponed these repairs in recognition of the strength of feeling and the impact the works will have on the community," a spokesman said.
"This four-month delay will now give them ample time to draw up their contingency plans," he added.
The closure would have meant drivers facing diversions of between seven and 18 miles.
'Community in action'
Councillor Bob Little, from Somerset County Council, said the decision to postpone was "sensible and the right thing to do".
"We are welcoming this change of heart as it's a victory for common sense.
"We have seen the community in action and we have had acknowledgement that Network Rail got this wrong, they failed to consult with the community and they have apologised.
"They have made the right decision to delay this work so they can put all that right, consult properly and treat our resident and business people fairly," he added.
About 200 people attended a meeting on Tuesday at the Brook House pub to discuss the issue with Network Rail.
Godfrey Hall, who lives nearby and uses the station, said the mood at the meeting had been volatile and people were "angry and cross" there had not been enough consultation.
He said: "We're not against the work but need time to plan contingencies for children getting to school, public transport, businesses, people travelling through the area and commuters.
"We need a full consultation where businesses and residents can make their feelings heard and plan ahead."