New Hinkley nuclear plant's impact debated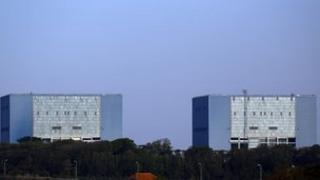 Planners are meeting to discuss the potential impact of a decision to build a new nuclear power station at Hinkley.
Around 5,000 construction workers would move into the area if the government approves the plans by EDF Energy.
But increases in traffic, demand for homes and crime levels, will be highlighted at a meeting in Bridgwater, Somerset.
Local authorities, Natural England, and police and fire service representatives are attending.
The hearing is being held by the Planning Inspectorate and will also hear about environmental considerations from the Environment Agency.
The Innovia company which owns a large site in Bridgwater where EDF Energy wants to build accommodation for its workers, will also give its views.
Avon and Somerset police has predicted an increase in crime or anti-social behaviour of more than 350 incidents by 2016 based on an influx to the region of 5,000 people.
Roadworks in Cannington and other parts of the county, such as the park and ride site near the M5 will also be debated along with environmental considerations such as protecting fish in the Bristol Channel.