Highbridge man used kebab to stem blood from his slashed throat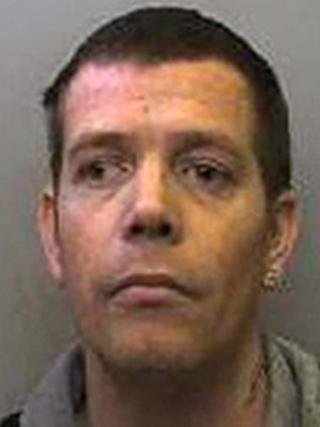 A man saved his life by using a doner kebab to stem the flow of blood from a knife wound to his neck, a court heard.
James Hobbs was stabbed by Jamie Edney, as he held the kebab, during a fight outside Edney's flat in Somerset, Taunton Crown Court was told.
Edney, 36, of Longstone Avenue, Bridgwater, was jailed for more than five years for the attack.
He carried out the attack after Mr Hobbs had accused him of having an affair with his girlfriend.
Edney, who at the time of the attack was a neighbour of Mr Hobbs in flats at Charlotte Court, Highbridge, was jailed for five-and-a-half-years.
'Asking for trouble'
He had denied a charge of grievous bodily harm during his four-day trial, and was sentenced during a hearing at Bristol Crown Court.
The jury had heard Mr Hobbs was stabbed by Edney after starting a fight outside the defendant's flat, where he had gone after buying food with a cousin in January 2011.
He used the kebab in an attempt to seal the 5in (12.7cm) wound, but still lost more than six pints of blood.
The court was told Mr Hobbs had been punching Edney when he sustained the wound, which was very close to his vocal cords.
As he passed sentence, Judge Michael Longman told Edney: "I accept that you did not go looking for trouble. It was not begun by you.
"It was Mr Hobbs who came to your door and he did so in a temper.
"To answer the door holding the knife was asking for trouble... you selected the knife intending to intimidate."
Judge Longman told Edney that he was giving him the lowest sentence possible due to the mitigating circumstances.
Mr Hobbs, from Highbridge, needed an operation to open his windpipe and 27 staples to seal the cut.
He was told by doctors that he was lucky to be alive.