Council-owned woods sold to Forestry Commission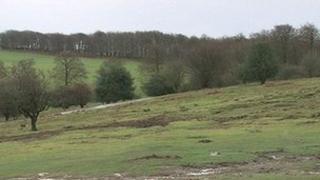 Somerset County Council has sold 1,550 acres of woodland in the Quantock Hills to the Forestry Commission.
Great Wood was sold for £250,000 to the organisation which has leased and managed the site since 1927.
Cabinet member, David Huxtable, (Con) said: "We will continue to sell off or indeed transfer the assets we determine to be surplus to requirements."
The council-owned woodland was already on a 914-year lease to the Forestry Commission at a cost of £300 a year.
"If you were a commercial valuer, you tend to value long leases like 999-year ones at 10 years' income - that's £3,000 - so £250,000 was a very good deal," added Mr Huxtable.
The money will go towards the council's building schemes for schools and roads.
England chief executive of the Forestry Commission, Simon Hodgson, said: "We hope owning Great Wood outright rather than managing it under a lease reassures visitors and local people of our commitment to stewardship of the woodland and safeguarding public access."
Customs Common and Thorncombe Hill have also been approved to be sold off but the council has not yet selected a buyer.