Schmallenberg virus: Three cases reported in Somerset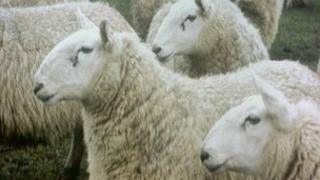 Three farms in Somerset have recorded cases of the Schmallenberg virus - the disease which causes birth defects and miscarriages in livestock.
The government has not revealed their location, but confirmed they were on sheep farms.
There is currently no treatment or vaccine for the disease.
The virus is thought to be spread by midges, mosquitoes and ticks. The latest figures show 238 farms have been affected in England.
'Be vigilant'
Vet Andrew Davies, from Synergy Farm Health based on the Somerset/Dorset border, said his practice had been made aware of a positive case in a cow in Somerset - which is not included in the official figures from the Department for Environment, Food and Rural Affairs (Defra).
"This new case flags up the need to be vigilant," Mr Davies said.
"For the farmer this is quite dramatic... the cow or sheep is your end product.
"This can have quite a serious financial effect on them and can also impact on the farm's breeding performance."
In England 25 of the positive cases have been diagnosed in cattle and 213 in sheep.
According to the Veterinary Laboratories Agency, a Europe-wide risk assessment has concluded Schmallenberg is unlikely to affect people, but because it is a new virus, scientists are continuing their research to establish whether it could cause any health problems in humans.