Public inquiry to be held over Taunton link road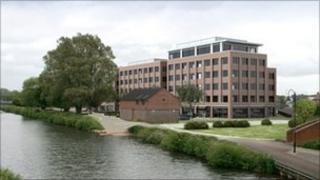 A public inquiry is to be held over Somerset County Council's plans to build a major new link road in Taunton.
The road, if built, will link the north of the town to a new development at the former cattle market site.
Somerset County Council submitted a Compulsory Purchase Order for the land, which raised objections, leading to the inquiry.
The road is part of a wider revamp of the Firepool area. The public inquiry will be held on 15 May.
A spokesman for the county council said: "Tenders are due back at the end of March for the award of the contract to build the Northern Inner Distributor Road.
"However, it will not be awarded until after a public inquiry has been held by the Planning Inspectorate regarding the use of Compulsory Purchase Orders for land needed for its construction."