Gay marriage: Bishop of Bath and Wells calls for debate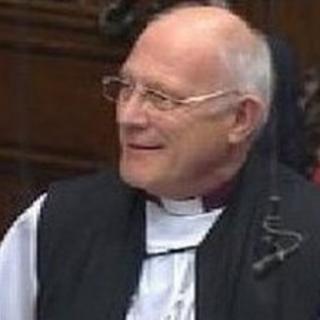 The Bishop of Bath and Wells has called for more time to reflect on government proposals to allow gay marriages.
Bishop Peter Price said the church needed to recognise there are many Christians who accept the reality and validity of homosexual relationships.
He said: "There are both heterosexual and homosexual couples who deeply believe God has brought them together and want that union blessed.
The government wants to introduce gay marriage by 2015,
'Deep feelings'
Bishop Peter said he and the Bishop of Taunton had been discussing the issue for the past few days.
He said: "At the moment we're having a dialogue of the deaf. But this is complicated, it draws out deep feelings on both sides - and we need a deeper debate than we're having at the moment.
"For some of those within civil partnerships a civil ceremony is not enough.
"For heterosexual couples that can be expressed within the context of marriage... using words like sacrament and covenant.
"If we believe it is not appropriate to talk about 'marriage' in relation to same-sex couples, then what are we going to say?
"We need to contribute something constructive to the discussion."
The government wants to introduce gay marriage by 2015, but says churches would not have to conduct weddings.
In a letter being read in 2,500 parish churches, the Roman Catholic church's two most senior archbishops say the change would reduce the significance of marriage.