Devon and Somerset's £100m broadband project extended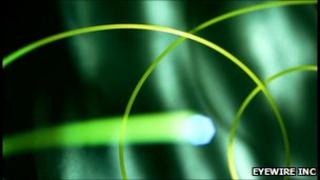 A project to bring faster broadband to Devon and Somerset has been extended.
Bath and North East Somerset Council will invest £700,000 in the project led by Somerset County Council.
Cabinet member David Hall said: "It's great to welcome Bath and North East Somerset to the partnership. It gives us more reach and an even stronger voice with broadband suppliers."
The £100m project aims to bring faster broadband to rural areas, by 2020.
Other partners in the scheme are Devon County Council, Plymouth City Council, North Somerset and Torbay councils.
Deadline extended
Devon and Somerset county councils have each invested £10m bringing the total amount of public sector investment to £53m.
Cllr Cherry Beath (Lib Dem) at BANES council, said: "The figure's small in comparison to Devon and Somerset because of the overall size of the unitary authority area and also because of the rurality - you will find much greater rural areas in Devon and Somerset."
As a result of scheme expansion, the deadline for people to sign the register of interest has been extended from the end of February to mid-March.
So far 8,800 people have signed the register but at least 10,000 people are needed to prove the level of need to private investors.