Quantock land sell-off approved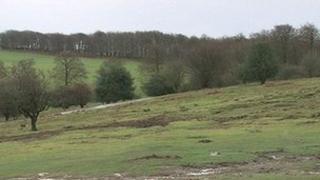 Plans to sell off 2,000 acres of woods and moorland in the Quantocks has been approved by Somerset County Council.
The land earmarked for sale is Great Wood, Customs Common and Thorncombe Hill which the council said it wanted to reinvest in schools and roads.
The Friends of the Quantocks, which fought against the plans, said the land needed to stay in public ownership.
The land is protected by statutory legislation so it cannot be developed and public access will remain in place.
Cabinet member, David Huxtable, said: "The land is much valued by the County Council and by the public. It is protected as it is an AONB [Area of Outstanding Natural Beauty] - and I stress that it is currently, and will remain in the future, fully protected and open to public access.
"However, we are reviewing all our land and property to see where we can make savings and generate income. These are tight financial times and we are looking to invest to save where we can."
The council is set to answer questions from the public during a full council meeting on Wednesday and the decision is set to be finalised on 17 February.