MP John Penrose to take Nigel Leat case to Michael Gove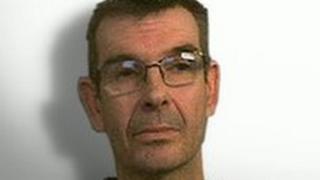 The MP for a town where a teacher sexually abused young girls has said he will take up the matter with Education Secretary Michael Gove.
Nigel Leat was jailed indefinitely last year for abusing children at Hillside First School in Weston-super-Mare.
On Thursday, a serious case review found school management failed to act on his increasingly sexual behaviour.
Conservative MP John Penrose said: "If we can reduce the likelihood of it ever happening again, then we should."
Leat, 51, of Bloomfield Road in Bristol, admitted 36 sexual offences at the city's crown court in May last year.
The charges included one count of attempted rape, 22 of sexually assaulting a child under 13 and eight of sexual assault by penetration.
Police also found more than 30,000 indecent photographs on memory sticks.
'Right frameworks'
The crimes, which involved five victims, some as young as six, were committed between September 2006 and December 2010, when Leat was arrested.
The review found an internal report carried out by the school while Leat still worked there referred to at least 30 incidents of "inappropriate or unprofessional conduct" involving the teacher.
Only 11 of those incidents were formally reported within the school.
Mr Penrose described the case as "every parent's worst nightmare".
He said the only bit of good news that came out of the report was that processes and training were in place.
"The problem was that it wasn't being applied day to day on the ground in the school in Weston-super-Mare," Mr Penrose said.
He said he planned to ask Mr Gove: "I'm glad we've got all the right frameworks in place, but how can we reassure parents that this is genuinely happening on the ground?
"I think in this case it was quite clear that it was a local issue in the school and they weren't doing what they were supposed to do.
"Most schools will be doing what they're supposed to do and thankfully this kind of thing is very, very rare.
"But if we can reduce the likelihood of it ever happening again, then we should.
"And so what can we do to make sure that all schools are doing the right kind of thing, not just most of them?"
Last month the school's head teacher Chris Hood, who had been suspended since January 2011, was sacked.