Views sought over new Frome school plans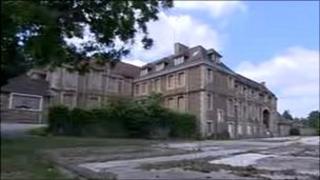 Residents in a Somerset town are being asked for their views on plans for a new free school in Frome.
Project leaders said the Steiner Academy Frome will cater for more than 600 pupils, with the admissions policy based on the school's catchment area.
The academy will be located at the Park Road Hospital site in the town centre.
Free schools are one of the coalition government's flagship policies, promising more freedom for teachers and more choice for parents.
The National Union of Teachers has said state-funded free schools will take money away from mainstream schools.
"While there is strong demand among parents in Frome for Steiner education, there are no state-funded options available," said lead proposer Guy Marson.
"We want to bring real educational choice to the town and make this distinct educational experience available to all children, regardless of their parents' ability to pay."
'Child's development'
The consultation, which has to go ahead before any government money is confirmed, is open until Tuesday, 14 February, with a questionnaire available online.
It is also available via local libraries, places of worship and community groups and drop-in sessions are also being held at the Archangel Hotel in Frome.
If given the go-ahead by the Secretary of State for Education, Mr Marson said the Steiner Academy Frome will open in 2012 for children in reception through to Year 4.
The academy will have a maximum of 26 pupils in each year group, "growing year on year" to become an all-through academy for 624 pupils aged up to 16.
The Steiner Academy Frome, which was given approval in October 2011, will also be the first free school in Somerset.
It is based on the ethos of Austrian educationalist Rudolf Steiner.
His philosophy believes that equal attention should be paid to the "physical, emotional, intellectual, cultural and spiritual needs of each pupil" in a system "designed to work in harmony with the different phases of the child's development".