Homeless charity closes its cafe in Taunton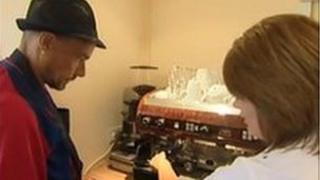 A charity in Somerset which opened a cafe to give homeless people catering experience has closed after 18 months.
The Taunton Association for the Homeless opened the cafe in July 2010 but said a lack of trade and high running costs forced the closure.
Director John Shipley said: "It's achieved some fantastic things by involving the whole community but it was losing money."
Two full-time members of staff have lost their jobs as a result.
As well as providing work experience for people, it was also hoped the cafe would raise funds for the charity.
"When we first started out, we had it priced at what you might call at market-level and not enough people were using it," said Mr Shipley.
"When we reduced the prices earlier this year the number of customers went up quite significantly but they weren't spending very much."