Ward at Weston General Hospital reopens after norovirus outbreak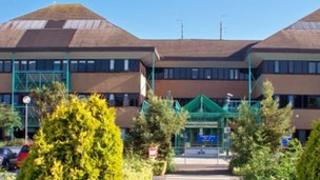 A ward at Weston General Hospital has had restricted access lifted following an outbreak of the winter vomiting norovirus bug.
Three wards still have restricted access and all wards have had visiting times reduced to an hour a day.
Weston Area Health NHS Trust, which runs the hospital, will allow visiting between 18:30 and 19:30 GMT daily. Only two visitors will be allowed per bed.
The trust hopes to be able to lift the restrictions in time for Christmas.
It is recommended that people with queries telephone the ward on which their relative or friend is a patient for further advice.
Visitors of patients receiving palliative care are exempt from the restrictions.