Bath MP Don Foster denies Christmas number one bid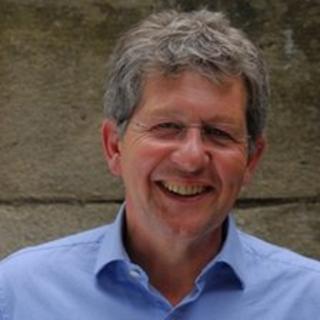 A Liberal Democrat MP has denied he is releasing a Christmas single after his office was inundated with calls following a spoof press release.
Bath MP Don Foster's office sent an email to reporters entitled "Bath MP plots late charge for Christmas No 1".
It claimed he was "releasing his first solo record in an attempt to gain the coveted top spot in the singles chart this Christmas".
It said it was "high time" he showcased his skills on the ukulele.
The email said the 64-year-old MP had been inspired by comments by Cliff Richard that the "X Factor had killed the Christmas Number 1", and the example set by Rage Against The Machine, who beat X Factor winner Joe McElderry to the Christmas number one spot in 2009.
A quote from "Kris Kringle, of Ukulele Maestro Magazine" was included in the email, sent on Wednesday.
However, Mr Foster's office later issued a statement that said: "Following the alarmingly large amount of calls to the office this morning asking for more information about Don's Christmas single, I regret to inform you that Don will not be releasing a Christmas single - for this year at least.
"This was a spoof press release, doubling up as an invite to a Christmas party Don is hosting at the constituency office for local press and the local Lib Dem council group.
"Although encouraged by the incredibly positive response he has received, Don has no immediate plans to move into the professional music industry."