WWII wards at Musgrove Park Hospital to be replaced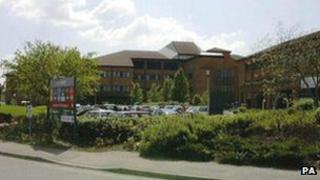 A Somerset hospital is to spend £34m on replacing wards that date from World War II.
The Old Building at Musgrove Park Hospital in Taunton was meant to be a temporary hospital for American soldiers, but has remained in use.
The hospital has been given a government loan to help pay for a new three-storey centre, which will have 112 en-suite single rooms.
The building will replace five of the oldest wards.
A hospital spokesman said the single rooms, rather than bays, would end mixed-sex accommodation.
Work is due to start in the early spring next year and the first patients treated in autumn.