Abuse teacher Philip Walker's jail term cut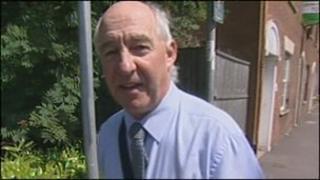 A former deputy head teacher from Somerset who was jailed for abusing pupils has had his sentence cut after the judge heard he had cancer.
Philip Walker, 61, from Cannington, was jailed for four-and-a-half years in April after he admitted 14 charges of indecently assaulting children.
Bristol Crown Court heard how pupils did complain but his offences were covered up by those in authority.
Walker's sentence was cut to three years at the Court of Appeal.
The assaults happened between 1978 and 1996.
The Somerset schools where he taught included the boys-only agricultural Brymore School, where he was deputy head, and Heathfield School in Taunton.
At the Court of Appeal in London on Thursday, the Lord Chief Justice Lord Judge described Walker as an "intermittent low-level offender".
Although he recognised the severe impact on Walker's seven victims, the judge said Walker was now suffering from cancer and that his guilty pleas would have provided "considerable vindication" to his victims.