Somerset councils approve EDF's Hinkley consultation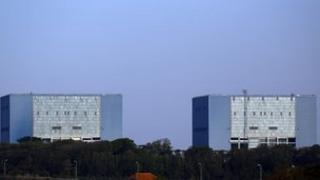 Three councils in Somerset have said EDF Energy has carried out an adequate consultation over its planned new nuclear power station at Hinkley Point.
Their report has been submitted to the Infrastructure Planning Commission (IPC) which deals with large projects.
However, West Somerset, Sedgemoor and Somerset councils said they were concerned about a lack of detail around transport proposals.
They also said not enough effort was made to contact the whole community.
The IPC has until 29 November to decide whether to endorse EDF's application.
If the planning application is validated by the IPC, the document will become publicly available so people can give their views in another public consultation.
'Lack of information'
Councillor David Hall, Somerset County Council's cabinet member for economic development, said: "On the whole we believe EDF has carried out its consultation by following the necessary rules and regulations set out by government.
"That said we do have some concerns, particularly regarding the lack of detailed information around transport proposals.
"We would encourage EDF to continue to engage with residents through the next phase of the process so that they are able to contribute during the IPC's assessment of the application."
The application has also attracted criticism from anti-nuclear campaigners who believe nuclear power is unsafe.
The final decision will be made by the energy secretary as the Localism Bill has gone through Parliament.
If the application is approved, the new nuclear power station could open in 2020.