Wells supermarket inquiry to end in January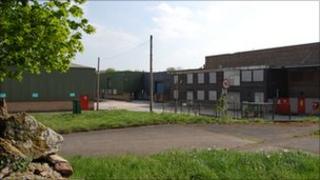 An inquiry over whether to reject plans for two supermarkets in Somerset will not conclude until January.
Morrisons and Sainsbury's both appealed after having plans for new stores on the outskirts of Wells thrown out.
A report for the Conservative-run council warned that the impact of the new stores could result in a £5m-a-year loss in trade for the city centre.
The inquiry, which started in October, was due to last for 10 days but will now reconvene on 20 January.
About £100,000 has been spent on legal advice by Mendip District Council.
Sainsbury's wants to build a store on the Tincknell Fuel site on Gloucester Road and Morrisons wants a supermarket on the former Clares Equipment site.
Morrisons said the inquiry would test their proposals against planning policy while Sainsbury's said it wanted local opinion considered.
But the city's chamber of commerce said it wanted "protection from the power of supermarkets".
Wells already has a Tesco, Co-Op and Lidl store. Waitrose is yet to build a store after being granted permission last year.