Hinkley C power station 'will benefit economy'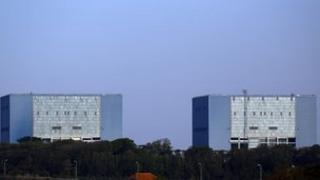 The new Hinkley Point C power station will bring "significant economic benefits" to Somerset, a council boss has said.
Kerry Rickards, chief executive of Sedgemoor District Council, said once operational it would generate some £100m of income for the area each year.
He said during construction the site would employ 23,000 workers.
Last month EDF Energy made an application for the nuclear station, which would power five million homes.
"Up to 2018-9 there will be a spend of around £40m per year. It's got to help regenerate our area and do it the world of good," Mr Rickards said.
The site's current Hinkley Point B came into service in 1976. Its working life has been extended to 2016.
However many people are opposed to the Hinkley project and to any expansion.
Last month hundreds of campaigners blockaded the entrance to the existing power station, which is on a rural road about 10 miles (16km) from Bridgwater.
They warned this could be the first of a number of demonstrations over plans for the new nuclear power station.