Somerset hospital awarded bowel cancer research grant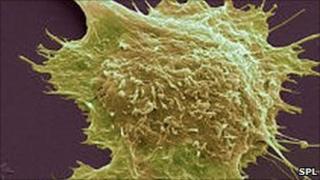 A £250,000 grant has been awarded to a Somerset hospital to carry out research into bowel cancer treatment.
Yeovil District Hospital, funded by the Department of Health, is to study whether delaying operations following radio-chemotherapy treatment can improve patient recovery time.
Bowel cancer is the second biggest cause of cancer deaths in the UK.
Mark Flannagan, from Beating Bowel Cancer, said the grant shows ministers are taking the issue more seriously.
He said: "Bowel Cancer is one of those cancers that could be very common in society but very rare that you die of it but at the moment it's very common and it's very common to die of it.
"We could really change that around and a study like this, looking at better outcomes for patients when they're diagnosed with rectal cancer - it's got to be a good thing."
Bowel cancer accounts for 16,000 deaths each year.
And, according to Nader Francis a consultant colorectal surgeon at the hospital, "surgery is the main treatment".
"But when the rectal cancer is advanced it requires radiotherapy which often requires chemotherapy," he said.
"We have found that when we delay the timing of surgery - the surgical performance, we believe, becomes easier."