Hinkley Point C application submitted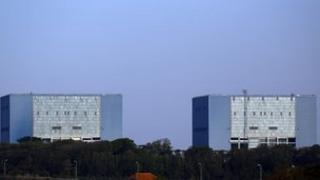 An application for a new nuclear power station at Hinkley Point in Somerset has been submitted by EDF Energy.
The application was made to the Infrastructure Planning Commission (IPC) which deals with large projects.
Plans for the station could be published within 28 days, when the public can comment on them.
If the Localism Bill is enacted in Parliament, the IPC will make a recommendation to the energy secretary, who will have the final say.
If the station is granted permission, it could be online by 2020 and provide enough energy for five million homes.
However, the project has been criticised by campaigners who claim nuclear power stations are dangerous.
The Stop Hinkley campaign said: "We need to follow the German lead as soon as possible and build a clean, safe, renewable future."
The site's current Hinkley Point B came into service in 1976 but its working life has been extended to 2016.
EDF Energy has signalled it plans to keep the complex going for five years beyond that date.