Woman to help tourists after Minehead centre closes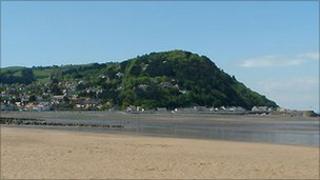 A businesswoman is offering help to tourists following the closure of Minehead tourist information centre.
The centre, which has been open for three years, is closing later due to funding cuts. Services will move to Porlock visitor centre.
West Somerset Council said the closure was temporary but has not yet announced when the centre will reopen.
Lesley Culverhouse said she would offer leaflets and other help from her bookshop.
Ms Culverhouse, who runs the Reading Room in Minehead, said: "This town, supposedly, is wholly reliant upon the tourist industry.
"To me it just seems absolutely ludicrous that we don't have a tourist information centre anymore.
"I can appreciate that that there have been difficulties and struggles within the council, trying to put things on the right track, but sending our visitor information down to Porlock, I don't really think is a particularly good idea."
West Somerset Council said it needed to save £1.2m by 2013 due to a cut to its grant settlement from the government.
It said some tourist information will also be available from Minehead Town Council and the council's customer centre in the town.
In a statement, the authority said it welcomed the Reading Room's help and would meet Ms Culverhouse.
It added: "We are also meeting Minehead Town Council on Monday afternoon to discuss options for future visitor services in Minehead.
"We are all committed to the principle of good, sustainable visitor information services in Minehead following the temporary closure of the visitor centre, but it is too early to comment on the options at the moment."