Milverton homes plan meeting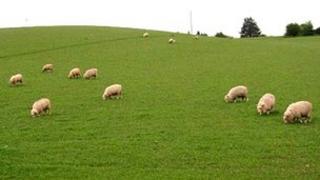 Residents in Somerset are to hold meeting to discuss plans to build 80 homes on fields east of Creedwell Orchard in Milverton.
Developer S Notaro is expected to submit plans for the site which has "extant planning permission for 80 dwellings", granted over 30 years ago.
Taunton Deane Borough Council state the site is the best option "for further development in Milverton".
But Parish Council chair, Jenny Hoyle, said it will "muck up traffic flows".
She said: "The bottom line is not that the village is 'nimby', it is that the site which is proposed for this considerable number of houses leads onto a road which is 16 feet wide and there is no other option.
"It will be a horrendous complication."
The public meeting is being held in the Victoria Room, in Milverton, at 1930 BST.