MPs lobby to stop Somerset pylon network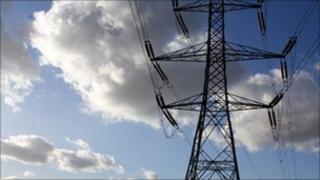 The defence secretary has urged the government to put a stop to plans for overhead pylons in his constituency.
The National Grid wants to put up 37 miles of pylons between Hinkley Point in Somerset and Avonmouth.
Liam Fox has written to Energy Secretary Chris Huhne about the plans. Meanwhile, Wells MP Tessa Munt said the power lines should go underground.
National Grid said the cost of burying the cables was prohibitively high but that it was looking at all options.
Conservative North Somerset MP Mr Fox wrote to Mr Huhne to urge him to put a stop to the plans.
Report postponed
And Liberal Democrat Ms Munt said: "What they want to do is put in 1920s technology which is 152ft metal pylons on overhead lines and put those right the way through the Somerset countryside - which of course would be absolutely devastating for tourism and the visual damage would be absolutely horrendous.
"We recognise there needs to be transmission of power - of course - it would be absolutely head in the sand to say not.
"However, what we'd say is get those [power lines] into the sand, put them down, put them underground or under sea."
In July it was announced that a report into the costs of putting the power lines underground has been postponed.