Museum wins first funding round to secure £51,000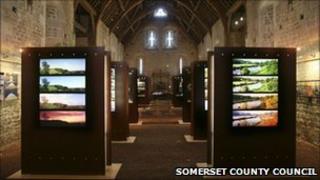 A museum in Somerset has got through the first round of its Heritage Lottery funding bid towards a £1.4m revamp.
Somerset County Council has been granted £51,000 to draw up detailed proposals of its plans to refurbish the Somerset Rural Life Museum.
Project leader Tom Mayberry said: "Our application was up against very stiff competition."
If the proposal is successful, the council could receive the full sum of £645,000 from the lottery fund.
The remaining balance of £700,000 will have to be raised by the council through other grants, partner organisations, donations and public fundraising.
Improve the displays
The local authority will have to present its proposals within two years.
Somerset Rural Life Museum, in Glastonbury, highlights the social and rural history of the county, through exhibitions and displays of traditional rural crafts such as willow weaving.
It has about 30,000 visitors a year.
If the project is successful, the council hopes to refurbish the 14th Century Abbey Barn which is the centrepiece of the museum, improve the displays and farm buildings where the rural skills workshops are held.
There will also be improvements made to the existing cafe which will open throughout the year, and the gallery will be expanded to better showcase temporary exhibitions.