Sedgemoor District Council spends £25m on council homes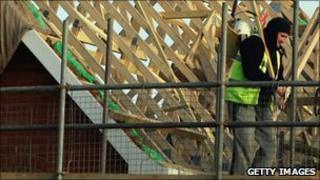 A £25m scheme is under way to renovate Sedgemoor's 4,200 council houses.
The Conservative-run district council's management firm, Homes in Sedgemoor, received the grant from the Homes and Communities Agency in February.
Deals have now been signed with the builders who will carry out the work, however the management firm is yet to receive all of the money promised.
The firm's Paul Coates said he was "confident" of getting all monies after conversations with the government.
"If the government policy changes in relation to their Decent Homes approach, then there are suggestions that the money could be removed," he said.
"We have had conversations with the government and, as it stands at the moment, they are confident that will be available for us to spend and enable us to deliver the programme."
Mr Coates added that "in a worse case scenario" the firm would "develop plans" to ensure every home in Sedgemoor was made decent, however "it just might take a bit longer" than the current four-year scheme.
'Government targets'
Helen Groves, Liberal Democrat councillor and an advocate of the Highbridge Residents Association, said only approximately £13m of the funding was secured.
"Further funding is dependent upon them meeting the government targets as set and there being no change in government budgets," she added.
Homes in Sedgemoor was set up to manage the properties in 2007, after a 2003 survey found 80% of the council's stock did not meet the national Decent Homes Standard.
A Decent Home is defined as property which is wind and weather tight, warm, with kitchens and bathrooms less than 10 years old.
The definition, created under the former Labour government, went above previous housing standards.
A local residents' group called some of the properties "absolutely disgusting" when the funding announcement was made earlier this year.