Somerset woman's warning over holiday club deals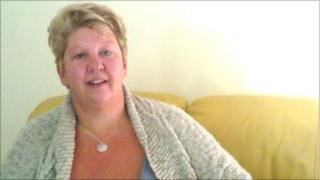 A customer of holiday club firm St Frances Marketing has warned others not to sign up to such deals after she was left with £12,000 of debt.
Carol Richards, of Washford, Somerset, took out a loan to join the scheme and said she was promised the firm would be able to buy the timeshare back.
But she said this did not happen and the firm has since ceased trading.
The Association for Timeshare Owners and Committees said Mrs Richards' experience was "rare".
Holiday clubs offer the choice of different locations of hotels for customers and pay an upfront fee, as well as an annual maintenance fee.
'Very silly'
Mrs Richards said she was cold called and later signed up after attending a sales event in Exeter in 2008.
She said: "We were bamboozled, they promised they would buy back the timeshare if it wasn't any good to us, for the same price we paid for it."
Despite paying £12,000 neither she nor her husband have been on holiday through the scheme.
"They told us they would finance it and we could have the holiday and we would never need to go anywhere else for the rest of our lives, we could pick wherever we wanted to go so we eventually decided to sign up for it."
They were asked to take out a credit card loan of £11,995 in their name. The loan was deferred for a year, which she initially thought was a "good deal".
"What swung it for us, was they would buy the timeshare back off us in two years, and make half-payments to us into our bank for the first nine months."
The company promised to pay 50% of the £360 monthly payments for nine months for the credit card loan once the payment period started.
They also promised to help Mrs Richards find a cheaper interest deal on another credit card so that debt could be moved over.
'Put phone down'
However, once the 12 month period ended, she was faced with monthly payments of £360, as well as £1,000 in annual maintenance fees.
Philip Watson, director of the industry trade body The Association for Timeshare Owners and Committees, said: "Most people get cold-called for these sales presentations, put the phone down because they are being cold-called. I don't know of any genuine company that needs to cold call.
"I feel sorry for people like Carol because they haven't actually bought a timeshare, they've bought an expensive travel agency."
Mrs Richards has since consolidated the loan through the charity Consumer Credit Counselling Agency, and she has been paying £50 a month since January 2009.
She said anyone who received a sales call from a holiday club or timeshare should "hang up straight away, don't even speak to them".
In November 2010 five directors from Exeter-based St Frances Marketing admitted unfair trading practices.
They each received a three-year conditional discharge and were ordered to pay costs that added up to £150,000 but Devon Trading Standards did not apply for a confiscation order.
The firm has since folded.