Penlee Nursing Home workers sentenced for neglect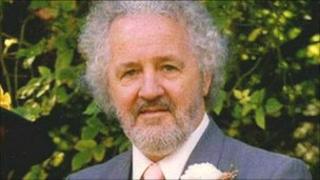 Two nursing home workers who were found guilty of wilfully neglecting a man who broke his hip have been sentenced to community service.
Colin Lewis, 75, fell from his bed at Penlee Nursing Home in Weston-super-Mare but a nurse and care assistant pretended it had not happened.
Nurse Euphemia Ntintili, 54, was given 140 hours of community service, while Alfug Andom, 38, got 100 hours.
Mr Lewis did not get hospital treatment for eight days after the fall.
The former photographer died of pneumonia within two weeks.
The pair had denied neglect but were found guilty at Bristol Crown Court.
Sentencing them, Judge Michael Longman said they were "extraordinarily misguided".
Mr Lewis had been receiving 24-hour care at the home when he was injured in March 2009.
The bed was being made when he fell from it.
During the trial another care worker, Elwira Koziel, told Bristol Crown Court she only failed to report the accident because Ntintili said she would be sacked if she did.
Ntintili, of Severn Avenue, Weston, and Andom, of Starling Close, Weston, were each ordered to pay £350 in court costs.