Youth group campaign tackles Somerset school homophobia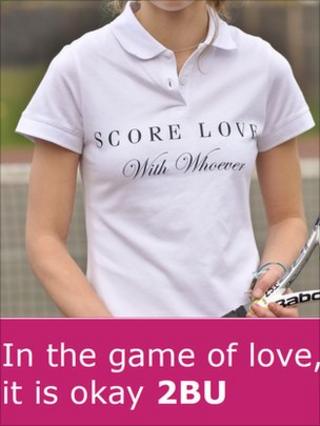 A group supporting young gay, lesbian and bisexual people in Somerset has launched a campaign to tackle homophobic behaviour in schools.
2BU is putting up posters in schools and youth centres across the county to encourage people to discuss homophobia.
Project worker Andrew Wilson said: "There is a big issue particularly in school around the use of language."
The campaign is being designed by young people for young people to raise awareness of the problem.
Four posters with a sports-related theme in honour of the 2012 Olympics have been designed by members of 2BU.
One of the posters features the slogan "let's tackle homophobia" on a rugby shirt, with the statistic "92% of parents polled believe homophobia should be tackled" written beneath.
Mr Wilson said the posters were being aimed at schools and youth centres as these places tended to attract a high use of homophobic language.
"Teachers seem to have a bit of a deaf ear and don't challenge it.
"It does have an effect in terms of emotional and mental health," he added.
'Depression and suicide'
Freddie Barker, a peer support mentor for the group, said he had heard of a number of people who had had real difficulty coming out.
"One guy, the first person he came out to threatened to kill him - and this was one of his best friends.
"Homophobia... can have such long-term psychological effects which can lead on to much worse things like depression and suicide."
Charlie Wilson, a peer support mentor from Richard Huish College, said "One of the issues... in Somerset, is that it's quite a rural area and you generally don't see that many gay people about.
"Especially as a young person when you're questioning 'am I, aren't I?', it would be nice to have someone to talk to."
Mr Barker said that aim was to show young gay, lesbian and bisexual people that homophobia was "something schools and organisations are actually concerned about and taking steps to combat".
The campaign was launched on Tuesday to coincide with International Day Against Homophobia.