Inquest into death of Frome man who died in police cell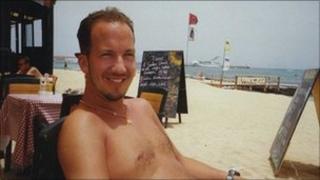 A man who died in a police cell was attended by an officer who had not been trained in dealing with intoxicated prisoners, an inquest has heard.
Mark Graeme Read, 39, was arrested for being drunk in Bath in 2008 and later choked on his own vomit.
The Independent Police Complaints Commission (IPCC) was asked to investigate the incident.
The hearing was told that Mr Read's family felt officers had failed to properly take care of him.
Flax Bourton coroners court heard that Mr Read, from Frome in Somerset, was seen staggering home after celebrating, for the first time, the birth of his baby daughter Mia, who was seven weeks old.
IPCC recommendations
Police officers took him to Bath police station as they feared for his safety, but he was placed on his back and not in the recovery position, the jury was told.
Ch Supt Jonathan Stratford, of Avon and Somerset Police, described the the death as a "tragedy" and explained that in 2008, detention officer Gary Hancock had not been given training on how to deal with intoxicated prisoners.
At the time, he said, custody officers only received on-the-job training.
He told the hearing that the IPCC had made eight recommendations following its investigation, including that it was "essential that national guidelines must be given to custody staff."
He said the force had now put in place a policy which means that an ambulance and paramedics are called to incidents involving injuries and it would be up to the medics to decide whether a patient is taken to hospital.
Coroner Gail Elliman is due to sum up to the jury on Tuesday, when a verdict is expected.