High Court challenge to library closures in the West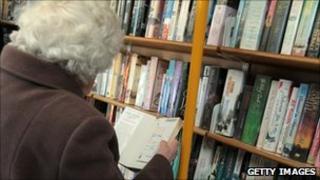 Two county councils which want to close libraries in the west of England are facing a judicial review.
Lawyers acting for people in Somerset and Gloucestershire whose libraries are set to close have issued a claim to the High Court against the plans.
The county council in Somerset wants to withdraw funding for 11 libraries while Gloucestershire's wants to close 10.
Gloucestershire council says it provides a comprehensive service while Somerset said it had to save £80m.
Public Interest Lawyers (PIL) are acting on behalf of campaigners who are upset the libraries, one in Watchet and the other in Cheltenham, are set being closed.
PIL say the councils are in breach of their statutory obligations and did not hold proper consultations.
The lawyers have launched a challenge on three grounds. That:
The councils are in breach of their obligation under the Public Libraries and Museums Act 1964 to provide an "efficient and comprehensive library service"
The councils have not paid due regard to their equality duties, meaning the effect of closing the libraries would have a big impact on "vulnerable members of society"
The consultation process carried out by the councils was "insufficient", and the results were "ignored"
If successful, campaigners hope this will help to save the remaining libraries from closure.
Gloucestershire County Council leader Mark Hawthorne said: "Our library strategy goes beyond providing a 'comprehensive and efficient library service'.
"It's frustrating to be forced into a costly legal process in a difficult financial climate and when we are focusing on supporting the many communities working hard to make a success of running local services."
The challenge, paid for by legal aid, comes on the same day Conservative-run Somerset County Council decided to ratify the proposed library changes.
A spokesman for Somerset County Council said: "We are confident that the council has acted appropriately and in the meantime will continue with work needed to implement the budget reduction agreed by full council."
Initially Somerset County Council had wanted to close 20 of its 34 libraries as part of plans to save £80m over three years.
After numerous protests and petitions, the council decided to amend its proposals so that some libraries could be saved from closure but would have more community involvement and shorter opening times.