Somerset theatres' funding blow from Arts Council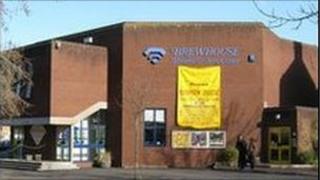 Two theatres in Somerset have lost their funding from the Arts Council.
The Brewhouse in Taunton and Merlin Theatre in Frome applied for £260,000 and £211,000 respectively.
Director of the Brewhouse, Robert Miles, said: "We were quite shocked to be honest, because we were doing all the things we needed to do to secure this funding."
The funding programme was to cover a period of three years from 2012-13 until 2014-15 inclusive.
Take Art, which tours the county with arts, drama and dance performances will keep its funding and will receive £490,000. Somerset Film and Video has secured a total of £268,000 over three years.
Action Track, an arts education programme has missed out in this latest funding programme.
Ten arts organisations across Somerset, including the Brewhouse in Taunton and the Merlin in Frome, lost funding from the county council after it stopped all its direct arts grants for the next three years.