South Somerset company auctions rare cigarette cards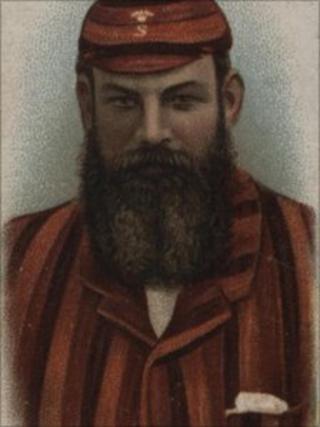 A rare collection of cigarette cards is being sold at auction in South Somerset.
The London Cigarette Card Company based in Somerton has 430 lots, including cards dating back to 1896.
Some of the famous faces on sale include footballer Stanley Matthews, actress Marilyn Monroe and cartoon character Dan Dare.
A series of cards featuring cricketers including WG Grace and AE Stoddart is estimated to fetch £3,000.
Managing director Ian Laker said it was rare to find individual cards from the Wills' 50 Cricketers 1896 series, let alone a full set.
"Cards like this come up once every five years or so," he said.
Cigarette cards date back the 1890s when manufacturers used to wrap cigarettes in paper and place a protective piece of card inside.
Producers then realised that money could be made out of the cards as they became increasingly popular.
"People from all walks of life collect cards," Mr Laker explained.
"A lot of people come back into the hobby because they've collected cards as a child, say the Brooke Bond Tea cards.
"Then 30 years on, they've seen that they can still get them and rekindle their childhood and so on, through nostalgia."
There were so many cigarette cards produced in the 1930s that when World War II broke out production was halted because the government needed the paper for the war effort.
The auction closes at midnight on Saturday and bids can be made by phone or online.