March planned in Bath for missing student James Bubear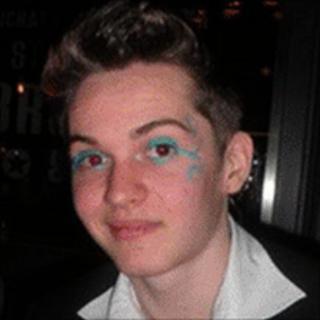 Friends of a missing Bath Spa University student are planning to march through the city this weekend to raise awareness of the search for him.
James Bubear, 19, had been at a fancy dress party at the Revolution bar in George Street on 13 March.
Mr Bubear, from Llandrindod Wells in Powys, was last seen leaving the venue at 2230 GMT and walking off alone.
The march takes place along the likely route he took home, departing from Revolution bar at 1500 GMT on Saturday.
Earlier this week his father Andre Bubear, 57, travelled to Bath from France to help in the campaign.
His daughters Hannah and Amy also met some of James's friends from the university.
River search
On the night of 13 March CCTV cameras captured him walking along James Street West, outside the Odeon cinema.
Just after 2300 GMT, he is seen talking to a woman opposite Green Park Station, at the junction of James Street West and Charles Street.
An Avon and Somerset Police spokesman said they had been together for about five minutes, and seemed to know each other.
The young woman left and Mr Bubear sat down in a doorway nearby.
His mobile phone and passport were found there by a street cleaner the next day.
Police have been searching the River Avon and routes Mr Bubear might have walked on the way to his student flat on the Lower Bristol Road.