Norton Radstock Town Council meets for last time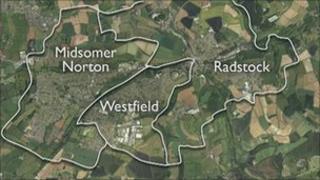 Norton Radstock Town Council met for the last time on Monday following the decision to disband the authority and split the council into three.
On 5 May, locals will elect separate 11-member parish councils for Midsomer Norton, Radstock and Westfield.
The change has already cost at least £40,000 and some critics of the split have told the BBC that the eventual price tag could top £300,000.
Bath and North East Somerset Council will administer the area until 5 May.
The district council will set the budgetary precept and underwrite most of the costs of setting up the new authorities.
Norton Radstock Town Council was set up in 1974, but there have been arguments over the years about the division of resources between the communities it serves.
After a review in 2010 recommended it was abolished, Bath and North East Somerset Council voted 48 to 4 to dissolve the authority.
The area had a population of more than 21,000 at the last census.
The council's final full meeting was held at the council chamber.