West Somerset to make £1.2m cuts to budget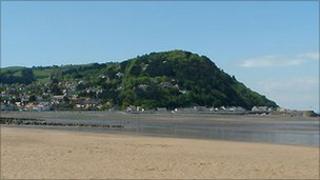 Spending cuts of £1.2m are expected to be made by West Somerset Council over the next two years.
The majority of savings for 2011-12 could be made through a pay freeze and cuts to customer service, tourist information and grounds maintenance.
Leader of the council Tim Taylor (Con) said the cuts would "almost certainly lead to job losses".
The council has proposed making £626,000 of cuts during 2011-12 and £517,000 for 2012-13.
'Severity of cuts'
West Somerset is the smallest council in Somerset and is run by a Conservative/Independent coalition with a Conservative leader.
The local authority has 94 full-time staff and the job cuts will affect staff and management.
Services set to be affected include scrapping funding for Artslife to save £15,300 and a mobile outreach service could have its funding cut by £7,500.
Councillor Kate Kravis (Independent) said: "We have tried to protect frontline services to vulnerable people but the severity of cuts to a small organisation like West Somerset means that some organisations will inevitably suffer."
However, the West Somerset Advice Bureau which receives annual funding of £38,000 will be spared, although this could be cut in 2012-13.
The council is facing a 13.8% cut to its grant settlement from the government for 2011-12 and 23.3% for 2012-13.
If the proposed cuts for the following financial year (2012-13) are agreed, the council will be left with just the services it is legally obliged to provide.
The cabinet will decided on the proposals in a meeting later, and a full council meeting is set for 23 February, when the recommendations will be ratified.