Sky College in Taunton 'no longer failing'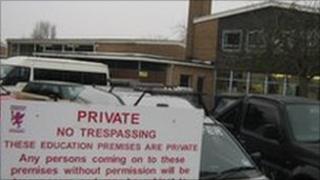 A Somerset school for boys with behavioural problems has been told it is no longer failing.
Sky College in Taunton was given the lowest rating by government inspectors in November 2007.
Lilac Sky, a private company, was brought in by Somerset County Council on a £1.6m contract to takeover the running of the school last year.
Ofsted officials visited last week and said the school was now graded as "satisfactory".
Formerly called Priory School, Sky College is for boys aged between 11 and 16 with behavioural, social and learning problems.
It was the first school of its kind to be taken over by a private company.
'Outstanding' condition
Principal Ben Parnell said the inspectors told him they were astonished at the improvements to teaching and learning as well as to student welfare.
He said: "A year ago exclusions were at a record high but now exclusions are virtually zero and I put it down to a whole range of things.
"Overall students enjoy coming into school."
Mr Parnell added he was determined for the school to be in an "outstanding" condition once the company's five year contract ends.
The full report from Ofsted is yet to be published.