Foreign Office minister to help machete attack couple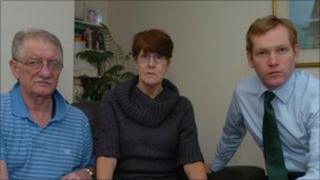 A Foreign Office minister is to press for compensation for a couple who survived a machete attack at their holiday home in Tobago.
Wellington couple Peter and Murium Green suffered serious injuries in the 2009 attack on the Caribbean island.
Clint Alexis, 25, of Argyle, Tobago, has been charged with attempted murder.
Taunton MP Jeremy Browne said the attack was horrific and that the couple feared retribution if they were forced to return to the island for a trial.
The couple have been threatened with death should they return.
"Eighteen months have now passed, but the circumstances for the Greens are still very difficult and they have not been awarded any compensation for their injuries from the government of Trinidad and Tobago.
National attention
"They have been unable to sell their holiday home and they also fear retribution from their attackers if they are forced to return to the island to give evidence in the criminal trial.
"Peter and Murium have gone through a very traumatic ordeal which is being compounded by these issues."
In his capacity as a Foreign Office minister, Mr Browne will meet his counterpart for Trinidad and Tobago when he visits the islands.
Mr Browne added: "The attack has elicited national attention in Britain and will seriously concern the Trinidad and Tobago government as well as their tourist industry.
"It would be in the interests of the Trinidad and Tobago government to help bring some peace to Peter and Murium after everything they have had to endure."
A spokesperson for the Caribbean island said it would take necessary steps to ensure their safety should they return for the trial.