West Somerset District Council considers cuts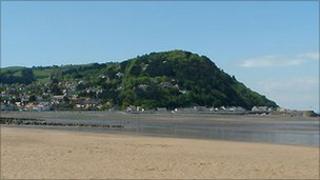 West Somerset councillors are to considering making cuts in an effort to help bridge the authority's budget gap.
The council, run by an Independent and Conservative coalition, is one of the smallest district councils in the country and faces a 9% cut.
Leader Tim Taylor said the government cuts meant it had to find savings of £1.2m over the next two years, rather than four as it previously expected.
"This is a huge blow when trying to maintain essential services," he said.
The council said it would continue to lobby the government to recognise the difficulties the cut represented.
'Uncertain times'
Councillor Kate Kravis, lead member for finance, said: "From the draft list, members will need to identify ways of raising money or cutting costs.
"Until all members have had the opportunity to have their say, we want to keep the list confidential so that concerns are not raised unnecessarily in these very uncertain times.
"Our main aim will be to try to protect the most vulnerable, but this will not be without sacrifice."
The draft proposals are due to go before the cabinet and full council in February.
West Somerset Council is one of the largest councils in the country geographically, despite its small population.